light |līt|
~noun
the natural agent that stimulates sight and makes things visible: the light of the sun | the street lamps shed a faint light into the room.
a source of illumination, esp. an electric lamp: a light came on in his room.
understanding of a problem or mystery; enlightenment: she saw light dawn on the woman's face.
the amount or quality of light in a place: the plant requires good light | in some lights she could look beautiful.
electromagnetic radiation whose wavelength falls within the range to which the human retina responds.
~adjective
having a considerable or sufficient amount of natural light; not dark: the bedrooms are light and airy | it was almost light outside.(of a color) pale : her eyes were light blue.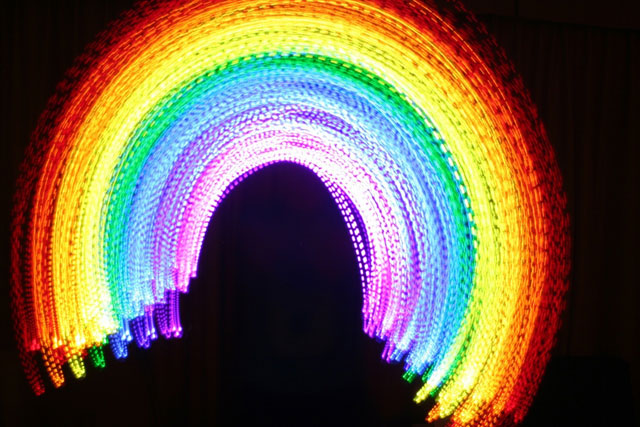 col⋅lec⋅tive |kəˈlektiv|
~noun
a business, farm, etc., jointly owned and operated by the members of a group.
a unit of organization or the organization in a collectivist system.
~adjective
formed by collection.
forming a whole; combined: the collective assets.
of or characteristic of a group of individuals taken together: the collective ideas.
organized according to the principles of collectivism.